Baco Experience: The God's Wines
The Baco Experience is a cooperative and competitive escape room specially designed for large groups.
The experience for large groups!
La Orden's Escape Game for Large Groups
In ancient times there were two very famous taverns in the Mediterranean: the tavern of Bacchus and the tavern of Dionysus. Both had a good reputation and enjoyed their success living together in harmony. But Bacchus discovered a vine that made the Athenians begin to consider him the "God of wine". One day Bacchus disappeared and no one heard from him again.
Some time later, Dionysus began to regain his clients and popularity with a new concoction that everyone ended up calling "the best wine in the world".
The name Bacchus fell into oblivion, though not for everyone. After generations of searching, we have found the place where Bacchus used to create his wines.
Will you be able to do him justice and bring the truth to light, or will you let Bacchus fall into oblivion?
Book now!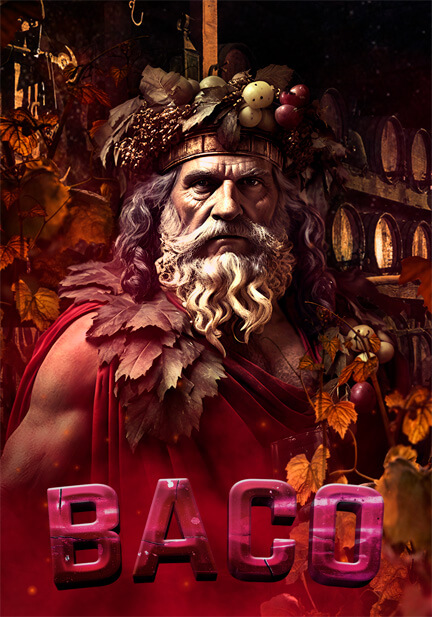 Escape room for large groups!
Baco Experience is a cooperative and competitive hall escape room specially designed for large groups. You will be divided into teams and you will have to solve your tests and collaborate with the other teams if you want to overcome the challenge.
This kind of escape room is perfect for team building in companies and for all kinds of celebrations, or for those with a lot of friends!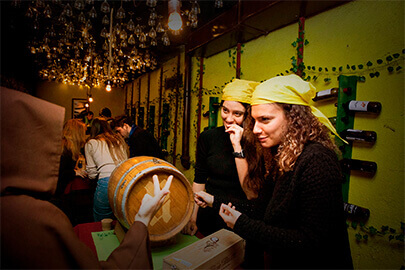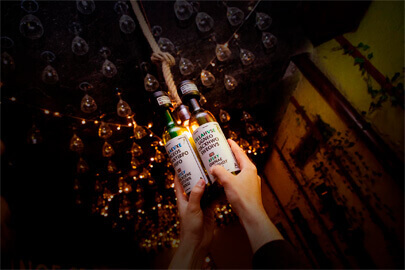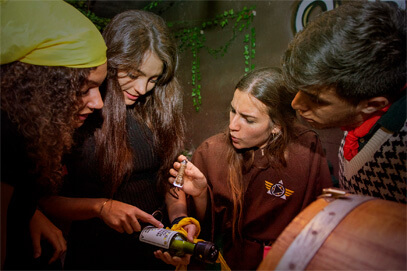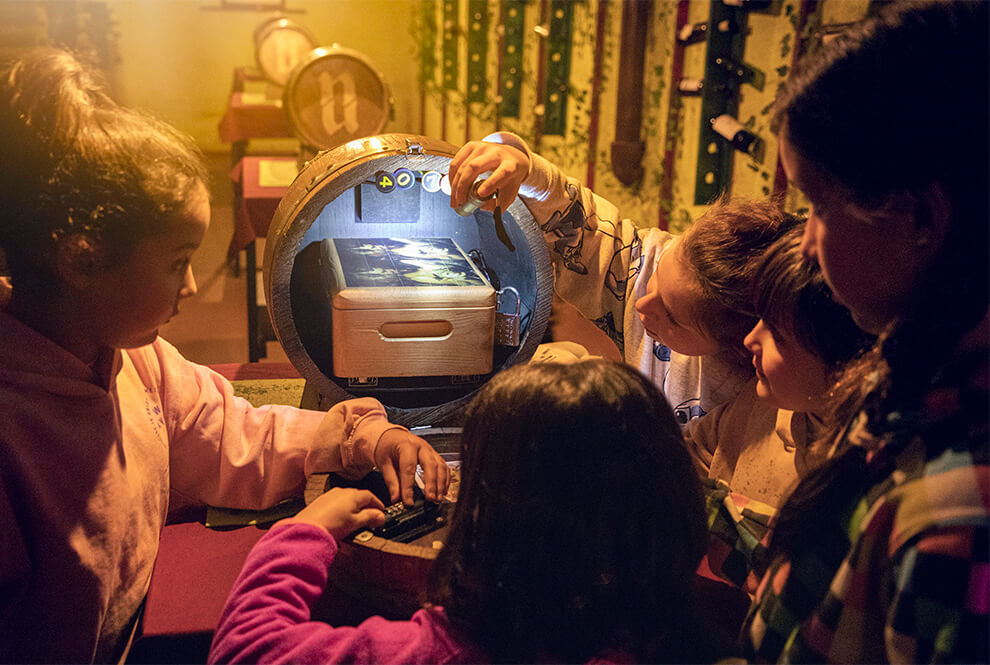 Also suitable for up to 20 kids!
The story of the god Bacchus also deserves to be known by the youngest. In this KIDS version adaptation, the story is about how the god Bacchus managed to enter the Olympus of the gods and how through a series of riddles and puzzles he managed to convince the rest of the gods to be the thirteenth member of the Mount Olympus presided by Zeus.
In this version there is no reference to wine, the story is about the skills and abilities that the god Bacchus had to demonstrate to become part of Olympus. A cooperative game in which the youngest players will have to help each other to reach the goal.